My Self Reflection Journal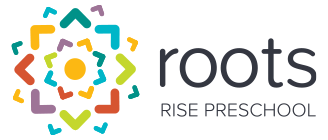 As always, this week we acknowledged Children's Mental Health Week: An important week dedicated to improving and maintaining children's mental health by educating young individuals on this matter and equipping them with tools in which they can maintain their psychological, mental and emotional well being.
This year the them of this week was 'Let's Connect' and so we thought we could dedicate this week's blog post to equipping parents with appropriate tools to connect with their children. It is important for every individual, for the benefit of their mental health, to feel connected to someone in their lives – someone to lean on, consult with, take advise from, feel love from, feel safe with… and from day one, as parents, we should be that person for our children.
Connection begins with listening. Connection begins with communication.
To help parents in our reach, we have designed a Self Reflection Journal and are excited to share it with you. Our Reflection Journal prompts discussions between children and caregivers and will encourage open communication and Self Reflection but, very importantly, the Self Reflection Journal will create a space for connection: Connection that is needed and that all children deserve. 
Please feel free to click on the link below to use our Self Reflection Journal and always feel free to get in touch to let us know how it went!
My Self Reflection Journal