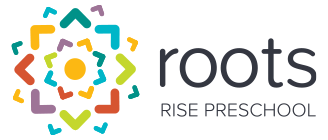 As we prepare to welcome new families into our home for the 8th time this September, we can't help but wonder how many actually know our story… Our story of dedication, determination and an honest, pure love of what we do… From Kidsperience: The Home Nursery to Rise Education.
Before you join our family, would you like to know our roots?
Who are we?
While you may have heard about us and while you may have been told who we are and how we started, you may not have heard it from us.
We are Tony and Katerina Sazou. A married couple, both educators, both just as passionate for what we do, both just as dedicated. Having been together for nearly 20 years, we have never wavered in our professional goals: to make a mark in education, to make people look at education differently, to change the way people think about education. Through bachelor degree to PhDs, this has never changed.
Having our sons in 2012 and 2013 made this passion we have even stronger. We became more determined to make a mark on education for our children. Our views of education became even clearer as we longed for an education fit for our sons. An education that all children deserved. And so, our story  began…
2016: Kidsperience: The Home Nursery
In 2016, Kidsperience opened as a Home Nursery. We had one very simple goal: to provide quality, well balanced, well rounded education in a place where children felt loved and valued. We felt (and still very strongly believe!) that parents should not have to make the choice between an educational environment that will educate and stimulate their children or a place that would make their children feel loved. We believed this could exist in one place and in order for children to thrive, both need to exist in one place.
We started with 6 children in our home – just us and our "Originals".
2018: Kidsperience Preschool
Word quickly spread about our approach and we were humbled by people's support and love. While we had a plan and knew where we were headed, we did not dream it would happen so quickly.
(We, of course, have to take a pause here to thank our Original families for their support: their belief in us is what made us who we are today. You know who you are, we love you and we are forever grateful to you. You are and will always be a part of our lives and family)
As we realized that our goal of reaching more children and providing them with the education they so deserved was in our reach, we found our new home. In April 2018 we started the construction of Kidsperience Preschool and in September 2018, with just three team members by our side, we opened the doors of our new world, excitedly welcoming 22 families.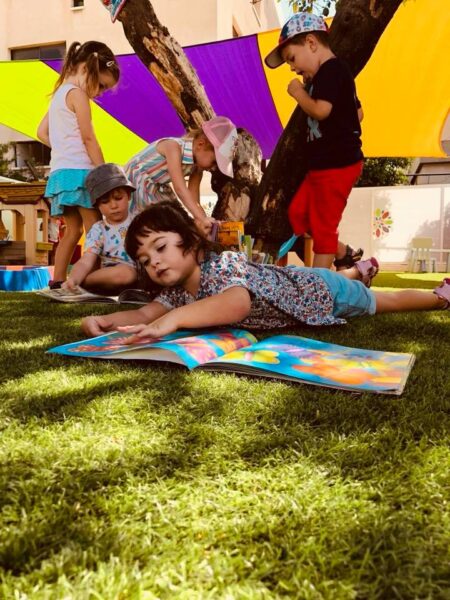 2019-2021: The Rise of Kidsperience Preschool
The academic years of 2019-2021 saw Kidsperience go from strength to strength as we looked on with unbelievable pride. Our wonderful preschool has reached full capacity in less than a year, our team was now made up of 9 wonderful people and we were more determined than ever to achieve our goal: to make our mark in education. To change the way people think of education.
(We would like to pause here also for a second to address our team of 2019-2020. In 2020 when COVID-19 shook the world and we all went into Lockdown, our team stood strong and they stood by our children. Although not easy, through video calls, at home lesson preparations, contact through our portal with parents, presentations… whatever means they could find, our team carried on. Thank you for all that you did during this time to keep our family together. We are forever grateful to you) 
This period proudly saw the birth of our original programs: The Body Project, The Pen Pal Program, The Kind Campaign and Paperless March.
This period also resulted in our school winning two Cyprus Education Leaders Awards, presented to us in 2021.
This period made us unstoppable.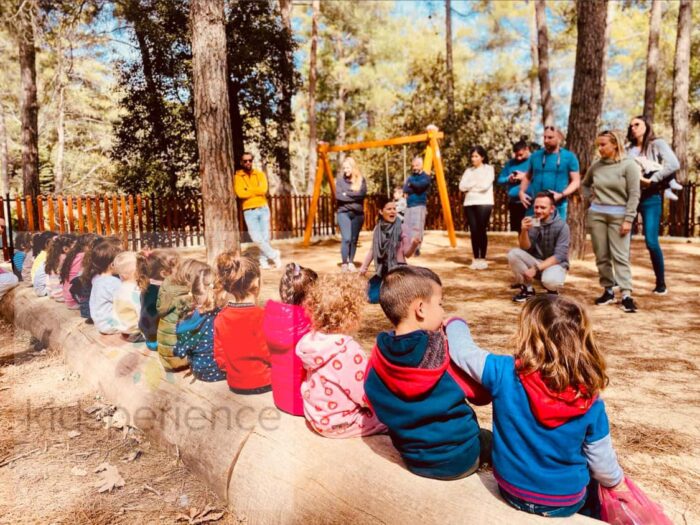 2021-2022: The Birth of Rise Education
In 2022, Rise Education was born: our Education Management Organization. Rise allowed us to open many doors, including the creation of Rise Preschools.
With the start of Rise Preschools, we welcomed the highly anticipated opening of Roots Preschool: our second new home, constructed in the summer of 2022.
Roots has allowed us to reach even more children… children who deserve quality education. Children who deserve a well rounded, well balanced education. Children who deserve to be valued.
Roots has led to more Education Awards, it has been the inspiration for more original educational programs (yes, stay tuned!) and the opening of Roots has led to our family growing to over 100 students and 20 team members…
However, as we grow, our goal has never, ever changed. Our goal is still the same goal we had all those years ago as we enjoyed time with our "Originals" in our home: Every child deserves to be in an educational setting where they are given the opportunities to obtain valuable, memorable, meaningful knowledge but they also feel loved, they feel safe and they feel valued. This is and will always be our goal.
And no matter how many doors we open, how large our organization grows and how many exciting changes we make, this will never change.
Yours sincerely, 
Tony and Katerina Sazou