Helping to raise responsible, considerate, energetic members of a community ready to contribute positively to the world around them. We view every child, every student, every individual as a valued member of society and treat them as such.

KIDSPERIENCE Preschool
Agios Georgios, Limassol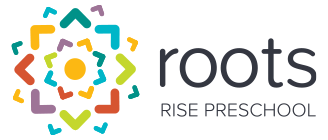 ROOTS Preschool
Apostolos Andreas, Limassol
At Rise Preschools we follow the Early Years Foundation Stage (EYFS) of the British National Curriculum.
Our progressive educational approach to learning supports our belief that children learn more effectively if they are exposed to materials that will release their inner curiosity. Our hands on approach to learning allows the children to experiment and question.
Each child is valued for who they are, and we believe that by understanding what makes each child excited to learn, we can make them love to learn. Each child is carefully observed upon entering the classroom and their preferred means of learning is accepted and appreciated. Our educators work closely with the children as well as with the other teachers in order to create activities, classroom environments and lesson plans that will cater to each child's needs and appreciate each child's uniqueness.
To find out more about each of our preschools, click on the links above or download our prospectus for information about all the Rise Preschools.
The best way to find out if we're the right fit for your family is to come and meet us! Contact us for a tour of our schools and to see our values in action.